Sweep your party guests away on a Parisian adventure with these Paris themed party ideas! It's the perfect feminine theme and a great way to celebrate French food, music, wine, and culture.
Disclosure: We may recommend products we like through affiliate links. If you make a purchase through links on our site, we may earn a small commission at no cost to you (see our full disclaimer). Thank you for your support!
A Paris-themed party is perfect for a bridal shower, bachelorette party, or birthday party! Paris is all about sensual experiences, so dim the lights, play great music, and serve delicious French food and wine.
You'll wish this was the theme for every party! 
💌 Paris Party Invitations
Set the stage for your French celebration with the perfect Parisian invitations! 
Eiffel Tower Invitations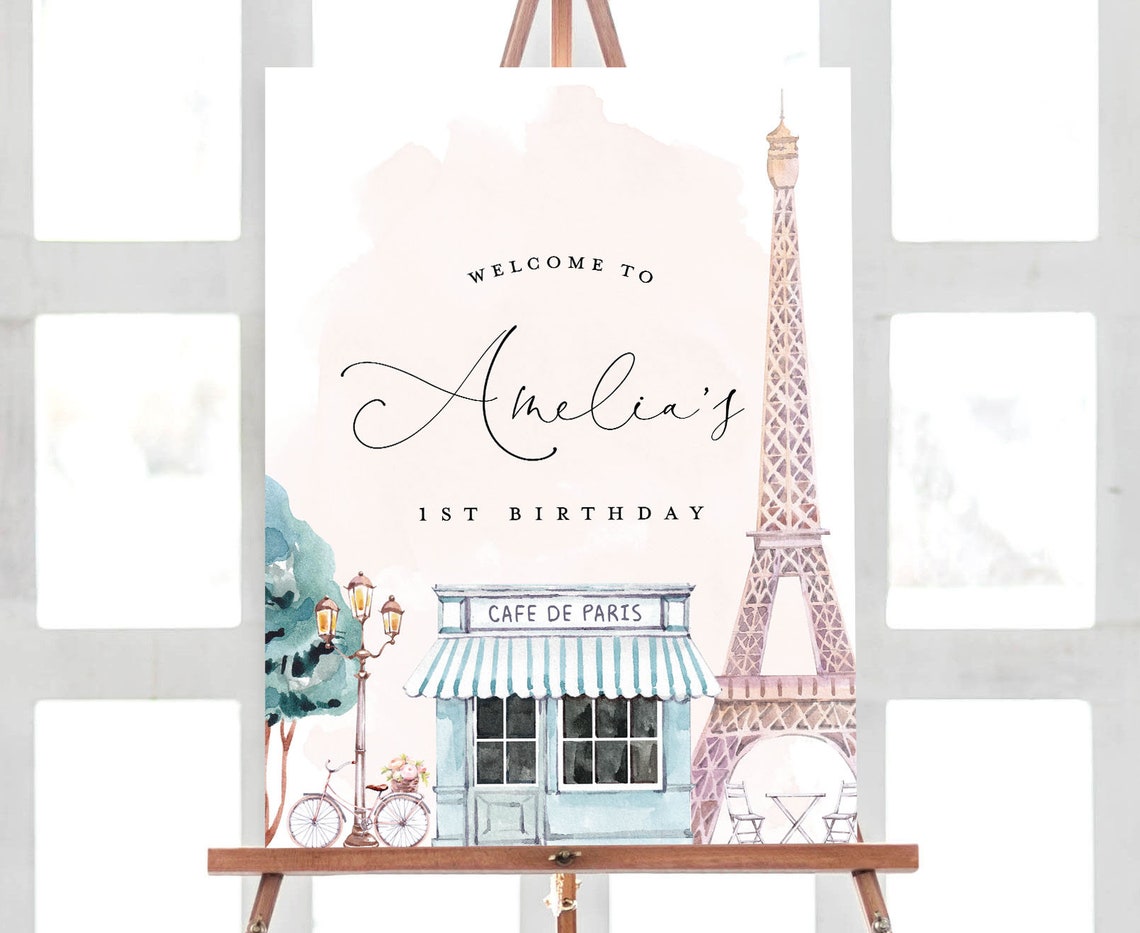 We love this subtle, feminine invitation with pale pink details and a baby blue patisserie. It's customizable and even comes with Parisian themed cupcake toppers!
Ooh, La La Invitations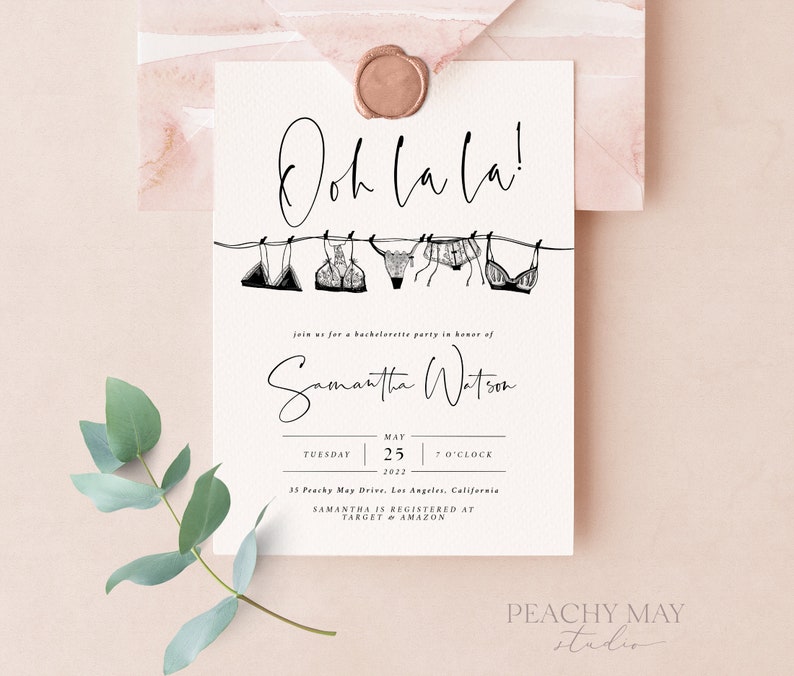 For a bachelorette party, these lingerie-themed invitations are the perfect touch!
Boarding Pass Invitation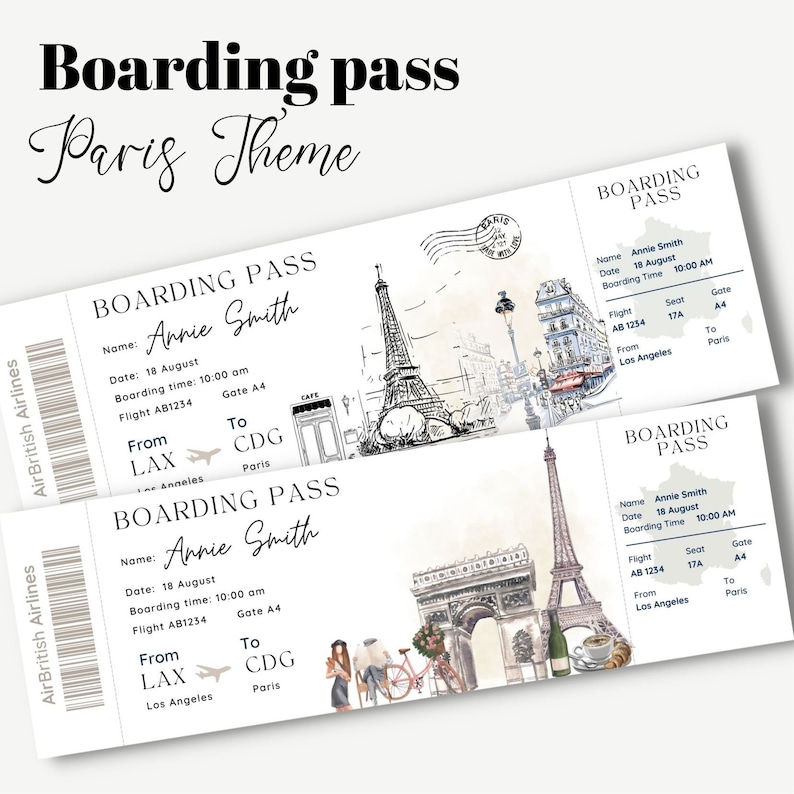 Make your guests feel like they're about to step on a plane with these customizable Paris boarding pass invitations!
Paris Postcard Invitation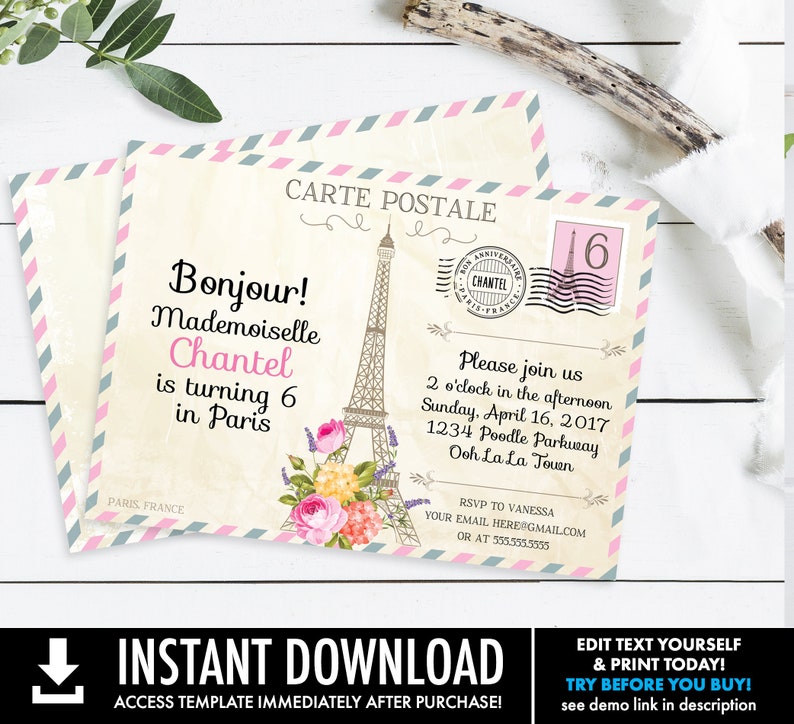 These beautiful postcards make it look like you're just dropping a line from Paris when you're really inviting your friends to your party. 
🎈 Party Decorations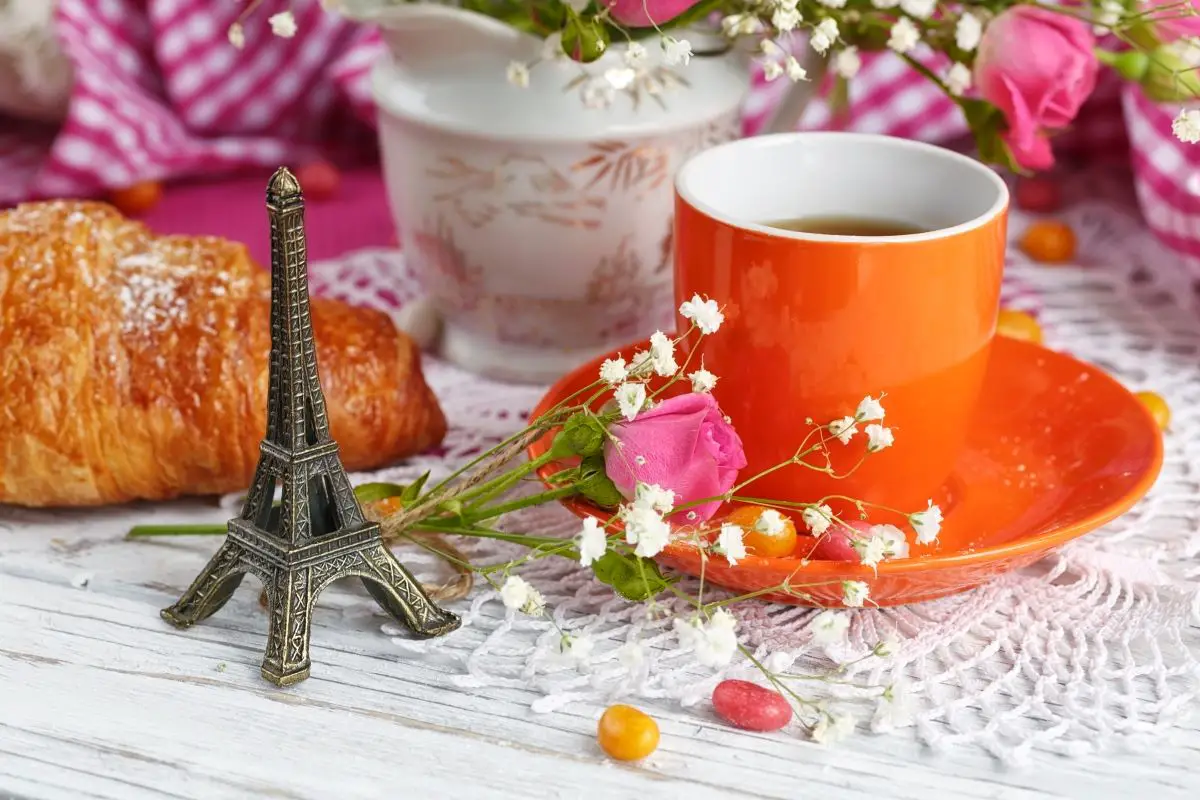 Although there are many ways to decorate for a Parisian party theme, we recommend sticking with a subtle feminine color scheme using pale pink, white, and black. 
Eiffel Tower Centerpieces
Add French details to the dinner party table, like small Eiffel Tower centerpieces, candles, and rose petals.
String Lights
It's not called the City of Lights for nothing! Be sure to hang string lights for a romantic twinkle.
French Flag
Hang a full-sized flag from the wall, or add mini French flags to your cocktails or snacks.
Street Signs
Paris is known for its iconic street signs, so display a few of these signs throughout your venue.
Fresh Flowers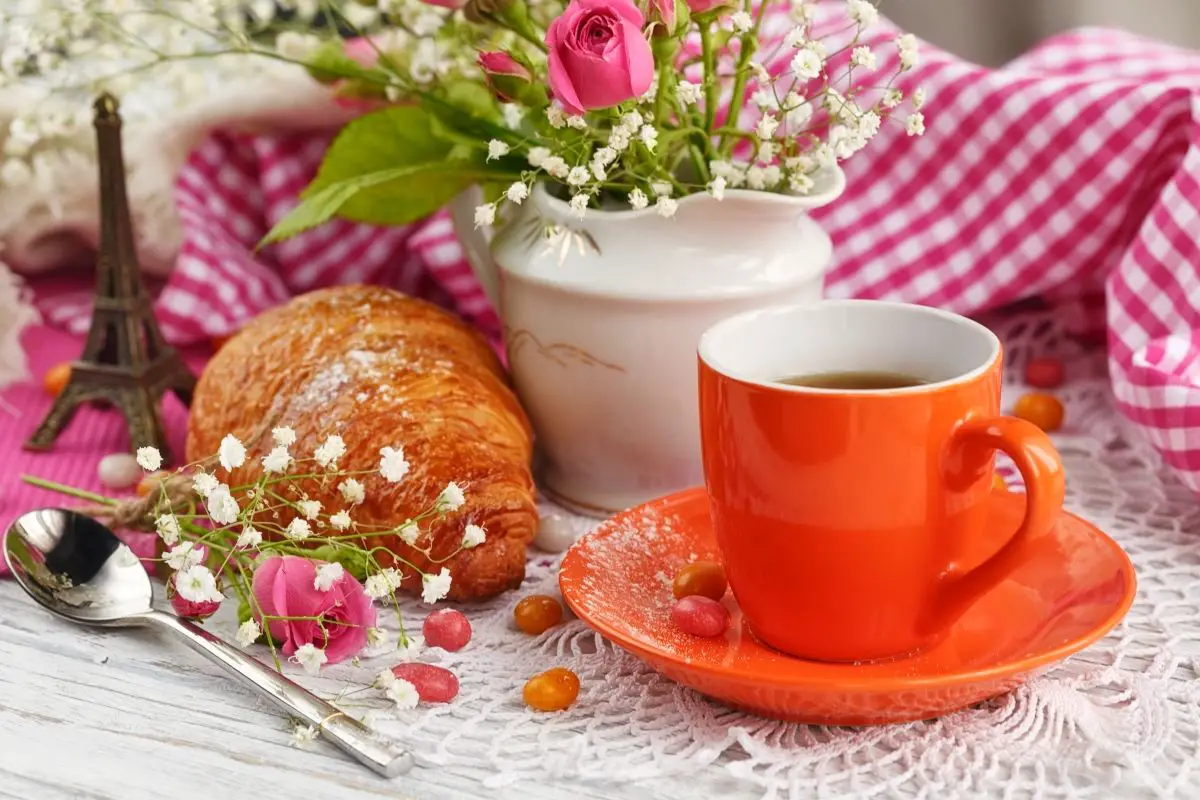 Paris is known for its incredible markets and fresh flowers. Add bouquets with pastel-colored blooms in little French pitchers throughout the room, like mini white roses, pink peonies, and white tulips.
🍷 Paris Party Food & Drinks
Make your guests feel like they're in a small Parisian cafe with printed menu cards and everything! 
French Appetizers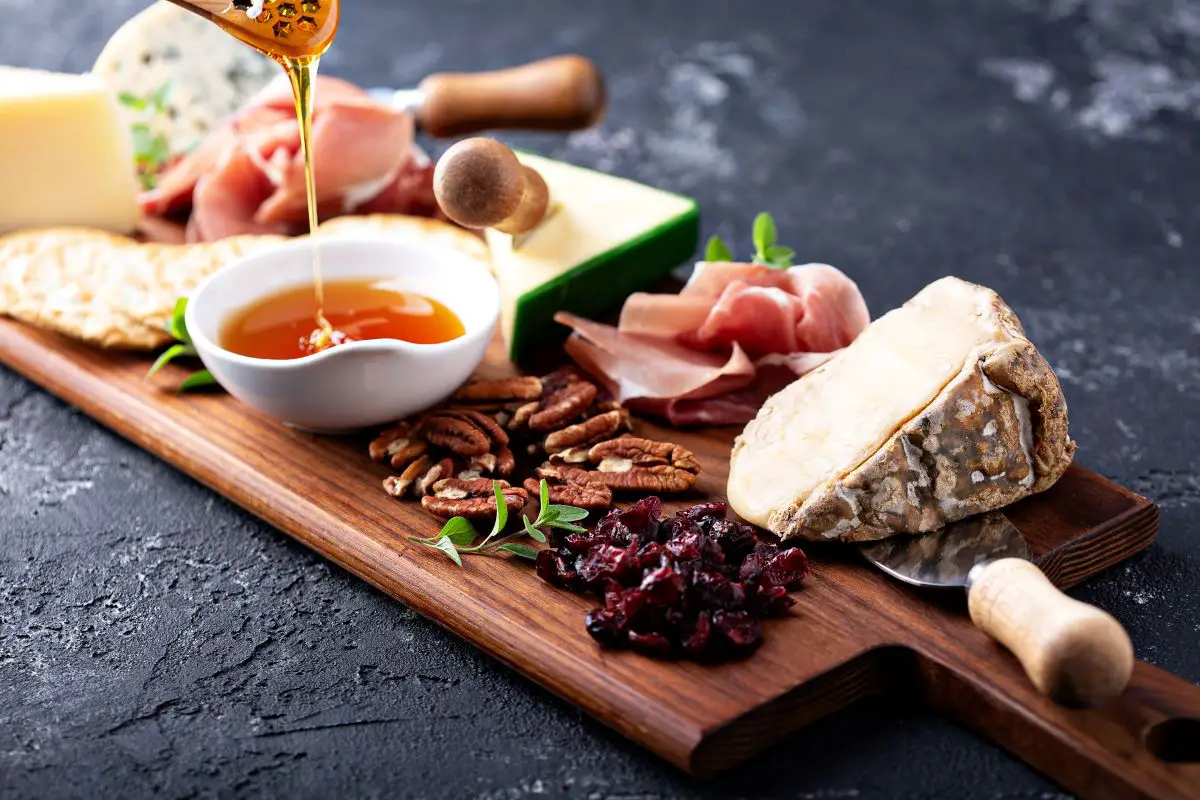 Prepare a French-themed charcuterie board with various French cheeses, dried fruits, fresh berries, and nuts.
Don't forget to slice up a few baguettes, too!
Main Course
Opt for French classics, like coq au vin, ratatouille, boeuf bourgignon, quiche Lorraine, or even escargots!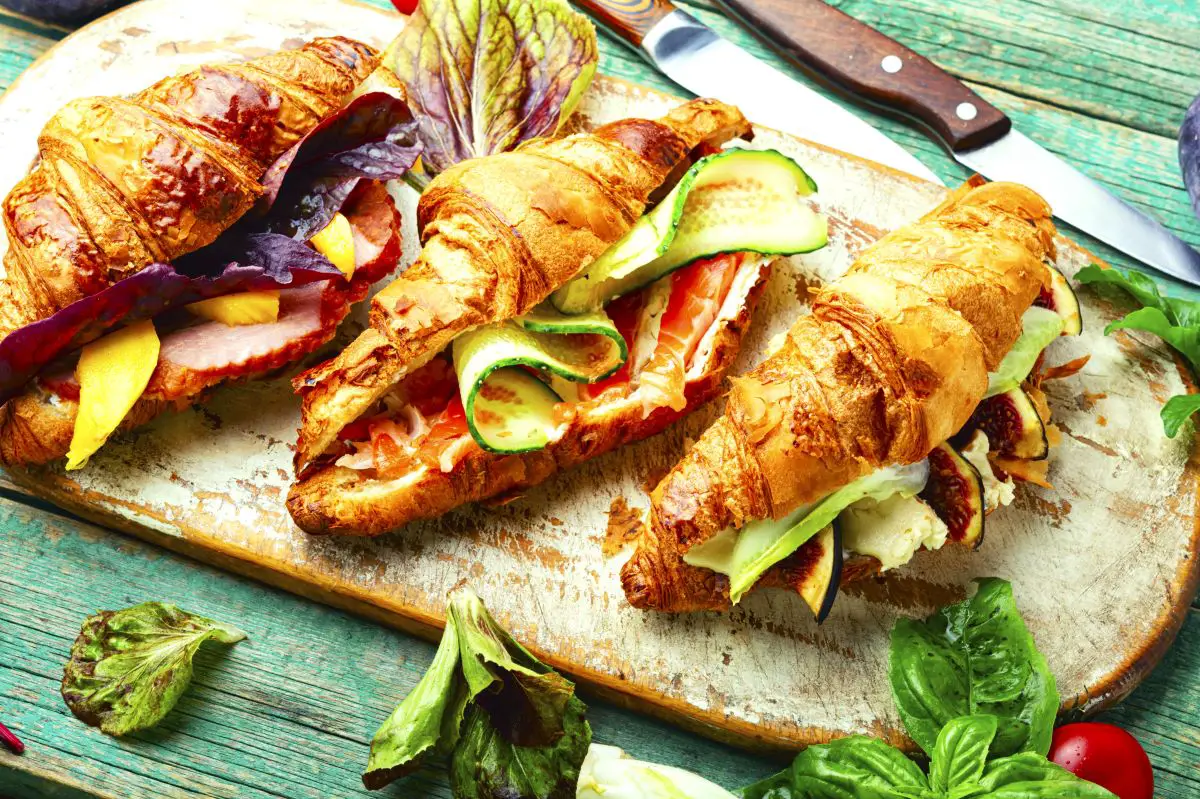 For a baby shower theme, you could also serve chicken salad in croissants for something light.
Paris Themed Dessert Table
Load up on French desserts to transport your guests straight to the streets of Paris! Try making several miniature desserts for a special touch, like crème brûlée, madeleines, macarons, chocolate truffles, and meringues.
Coffee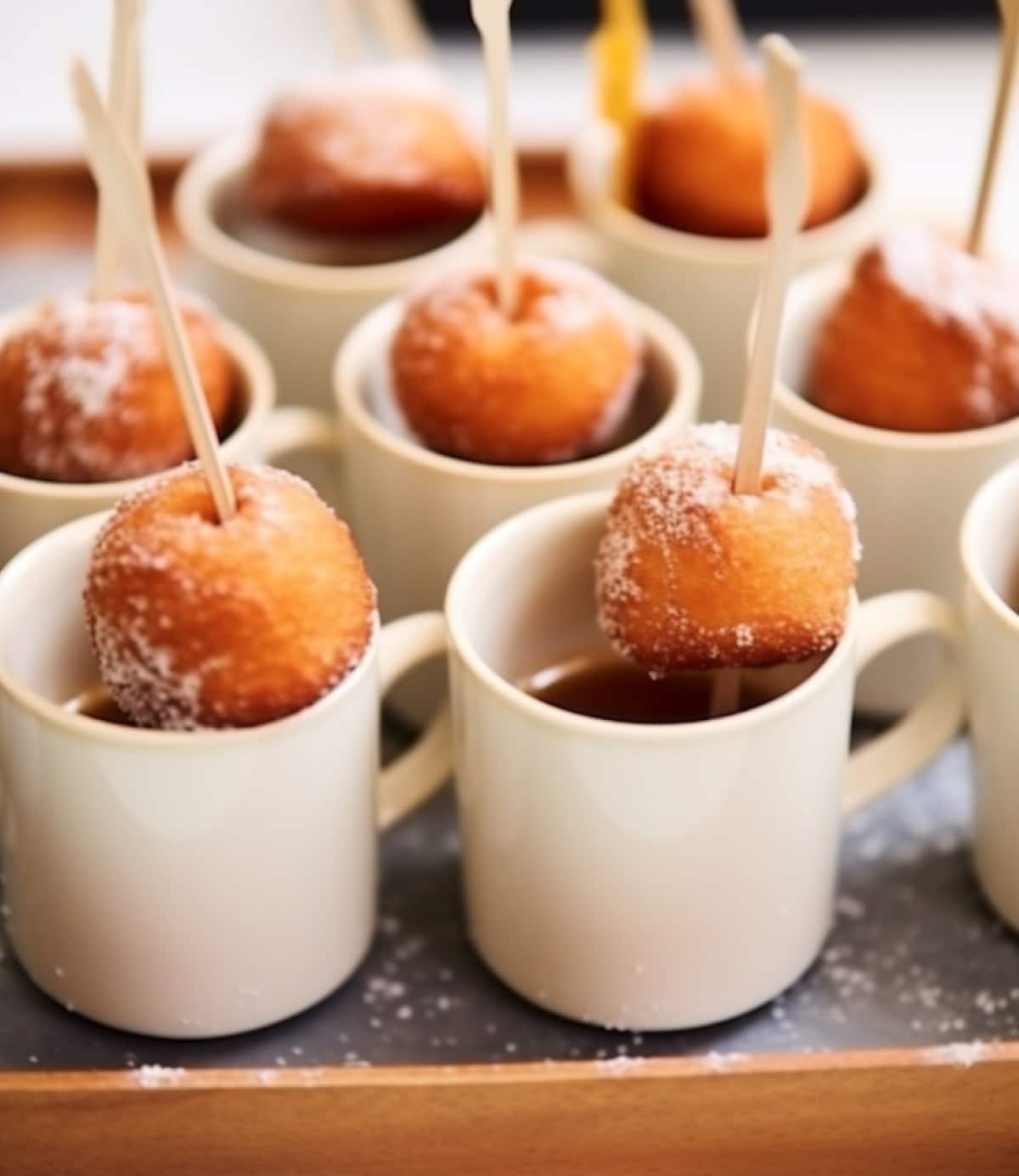 Paris is known for its coffee, and it's typically served in a small cup. Try adding a little French donut to the top with a skewer like we do with our Mini Coffee and Donuts.
French Cocktails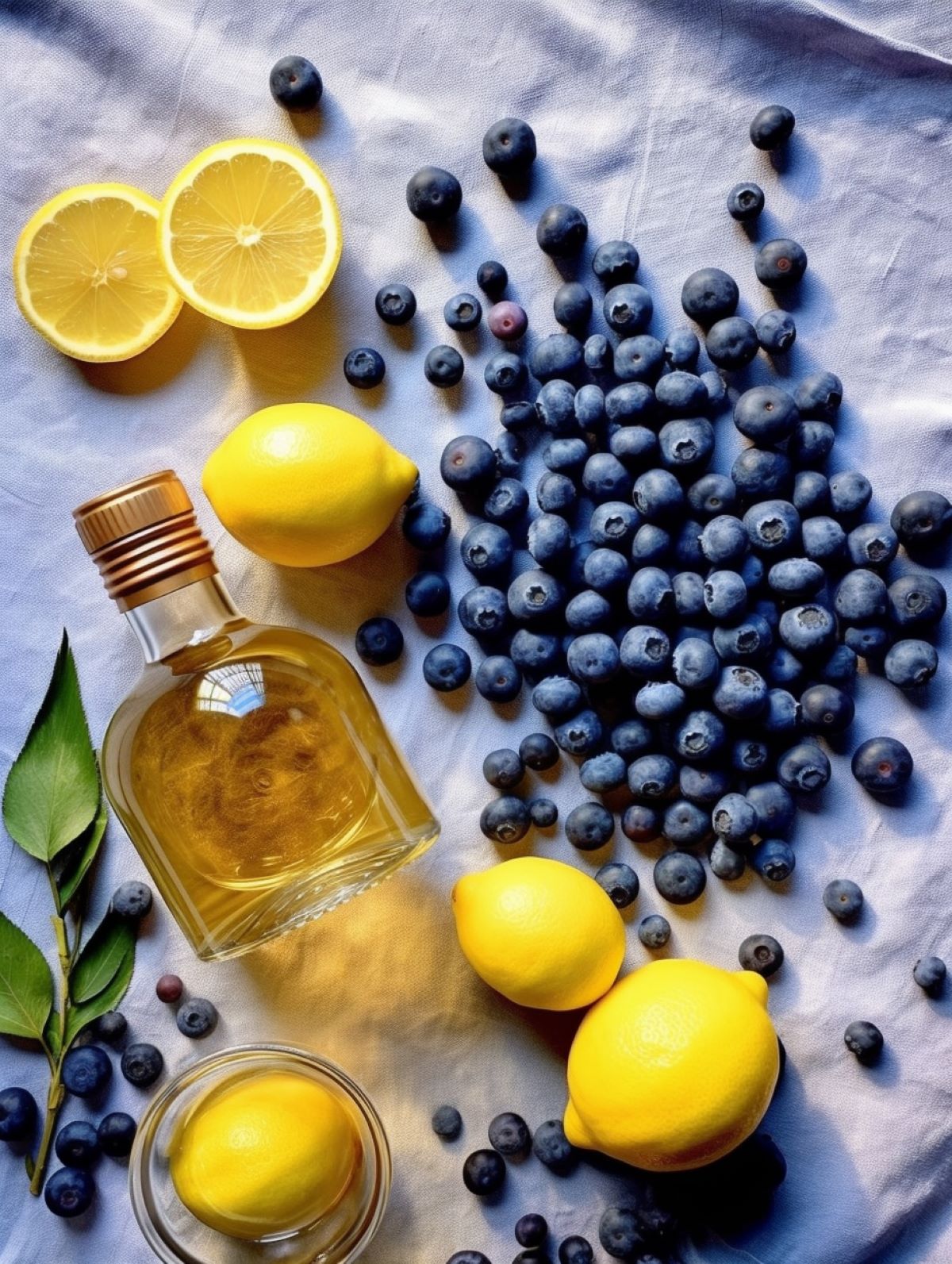 Break out the coupe glasses and serve up some delicious French cocktails, like French Connection, Kir Royale, or elderflower cocktails made with St. Germain.
French Wine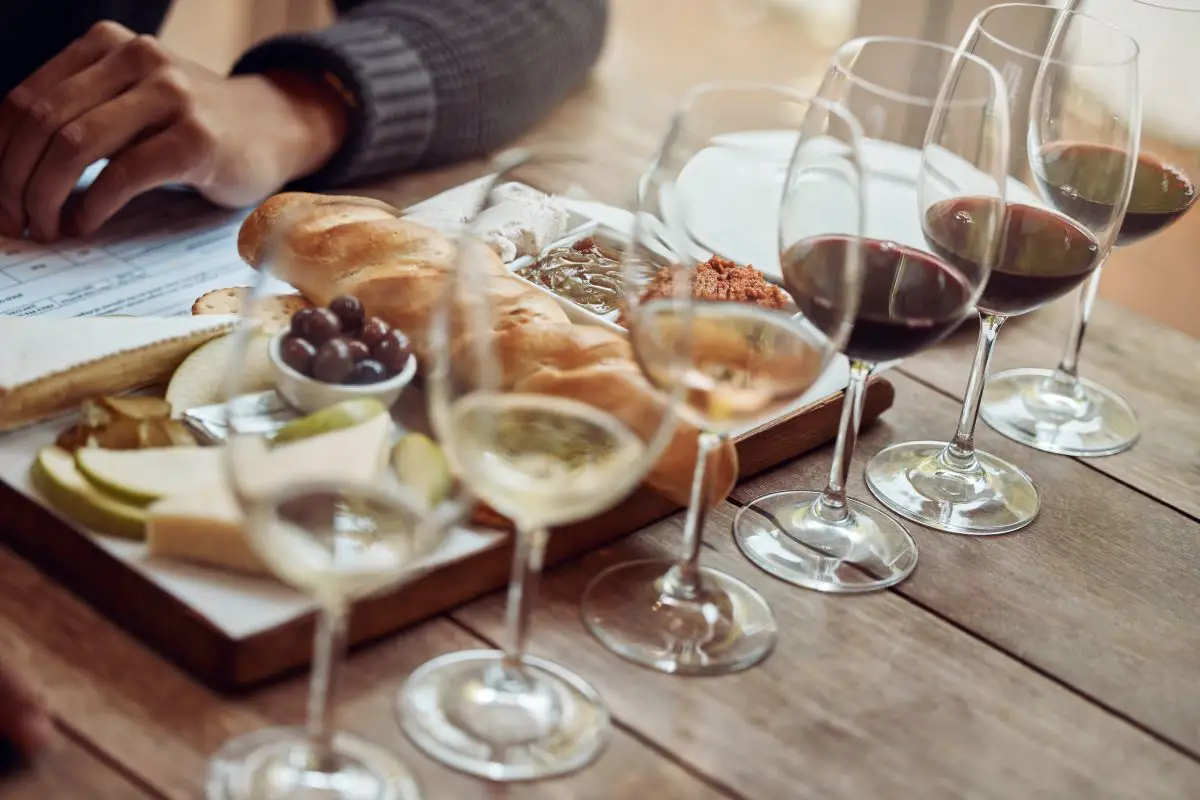 Depending on the vibe of your party, you can serve different types of wines for different purposes. A wine flight or wine-tasting table would be fun!
Champagne: This is a must, especially if you have anything to celebrate or plan to serve mimosas!
Rose: Light and refreshing, rose is an excellent choice for a bridal shower or birthday party!
White wine: Chill some pinot gris, sauvignon blanc, or chardonnay for the white wine drinkers on your guest list. 
Red wine: Rich reds like Bourdeax, and Châteauneuf du Pape are classics for a reason.
👗 French Costumes
There are so many ways to dress up for a Paris theme party! Make it sultry with a Moulin Rouge theme, or get inspired by Audrey Hepburn in Paris When It Sizzles or Funny Face.
Retro Cocktail Dresses
Inspired by Audrey Hepburn, these vintage cocktail dresses have midcentury details like bows or polka dots and subtle patterns. 
Little Black Dress
Break out the LBD for this Paris themed birthday party! You could wear a sleek, form fitting gown or add a chunky belt, beret, or scarf to a black tea dress in your closet.
Moulin Rouge
Think corsets and lingerie with lots of lace. It doesn't have to be overly revealing if you don't want it to be! 
🎵 Music
French music is a must for any Parisian-themed party! It's the perfect backdrop for your event and will whisk your guests straight to France.
Amelie Soundtrack
This beautiful French music is perfect for this party theme--it's one of our all-time favorite movie soundtracks!
Edith Piaf
Piaf is an icon of French music, and her songs Non, je ne regrette rien and La Vie en Rose are a must-have at a Paris themed party!
Cafe Music
Feel like you're walking down the street of Paris with this French background music featuring the traditional accordion.
🏏 French Party Games
Try these fun games to keep your guests laughing and having fun!
Paris Murder Mystery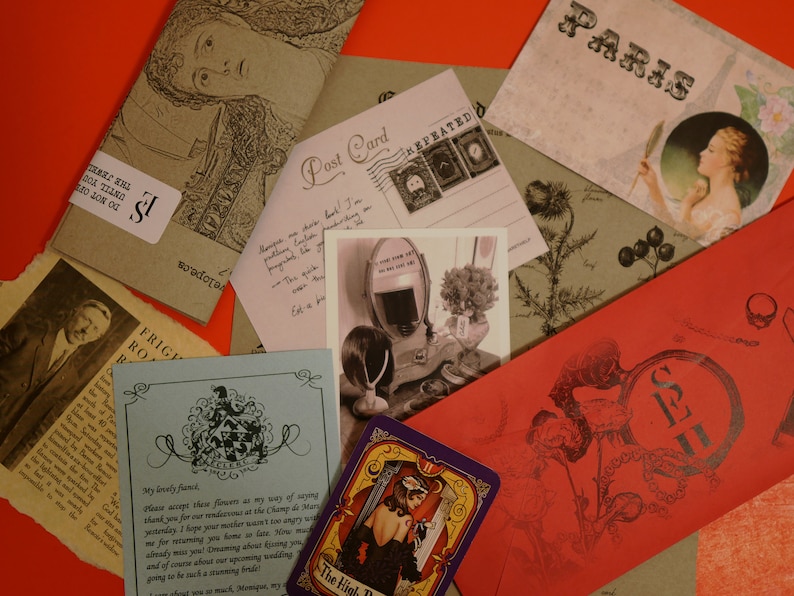 We're big fans of murder mystery games, and if you want to take your guests to a dark place, this tabletop escape room would be ideal!
Petanque
Petanque is an authentic French game similar to croquet or bocce. It's perfect for a summer party! 
French Vocabulary Bingo
Although this game is technically for kids, it'd be a great game for people who want to leave your party with a few French words and phrases in their pockets.
Plus, every game is a little harder with a glass of rose in your hand, anyway!
🎁 Parisian Themed Party Favors
Ensure all your guests leave with a little reminder of the fun they had at your Paris-themed party!
Mini Bottle of Champagne
Send your guests home with a small bottle of bubbly to keep the party going!
Macaron Keychain
These gorgeous keychains fit the brief perfectly. They have colorful macarons, a mini Eiffel Tower, and a lovely pale pink ribbon that looks wonderful next to gold. 
Pink Champagne Cupcakes
Box them up in little pink boxes for the sweetest party favor!
Related Parties
Looking for other fun party-planning ideas? Try these:
Doesn't this sound like the best party? I swear - these Paris themed party ideas are the perfect theme for any party. The food is great, the wine is amazing, and everyone always has a wonderful time!
If you love themed parties, sign up for our newsletter for more tips and inspiration. Be sure to follow us on Pinterest for more party ideas, too!