Got a love for big hair, country music, and rhinestones? Then a Dolly Parton-themed party is just the ticket! This legendary country music star, known for her vibrant persona and dazzling style, makes for a memorable and entertaining party theme.
So grab your cowboy boots, put on some classic Dolly tunes, and let's get ready to plan a celebration that's a little bit of country and a whole lot of fun.
Invitations
Set the tone of your Dolly Parton-themed party with a fitting invitation. Think cowboy boots, rhinestones, or even a picture of Dolly herself.
Make sure to include all the crucial details - date, time, location - and add a fun note encouraging guests to dress in their best Dolly-inspired outfits.
Decorations
Your decorations should channel the vibrant energy and country charm of Dolly herself. Choose color palettes featuring bright hues, especially pinks and reds.
Use bandana-patterned tablecloths and hang colorful paper lanterns or fairy lights. Include plenty of rhinestones and sequins, paying homage to Dolly's signature style. A stage area for performances would also be a great addition.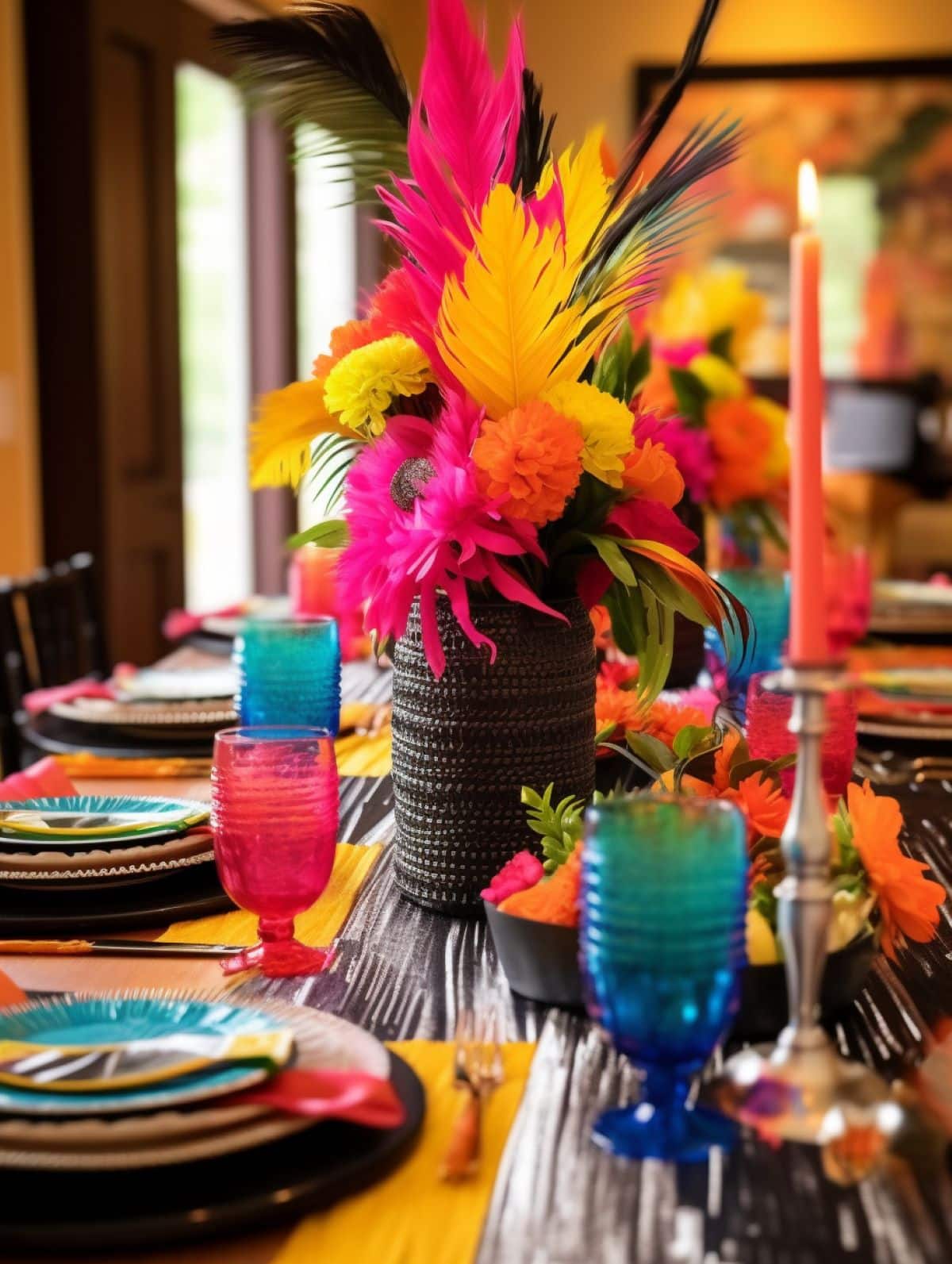 A lifesize Dolly Parton cardboard cutout like the one above would add a lot of laughs.
Games
Keep guests entertained with a Dolly Parton trivia game, testing their knowledge about this country music icon.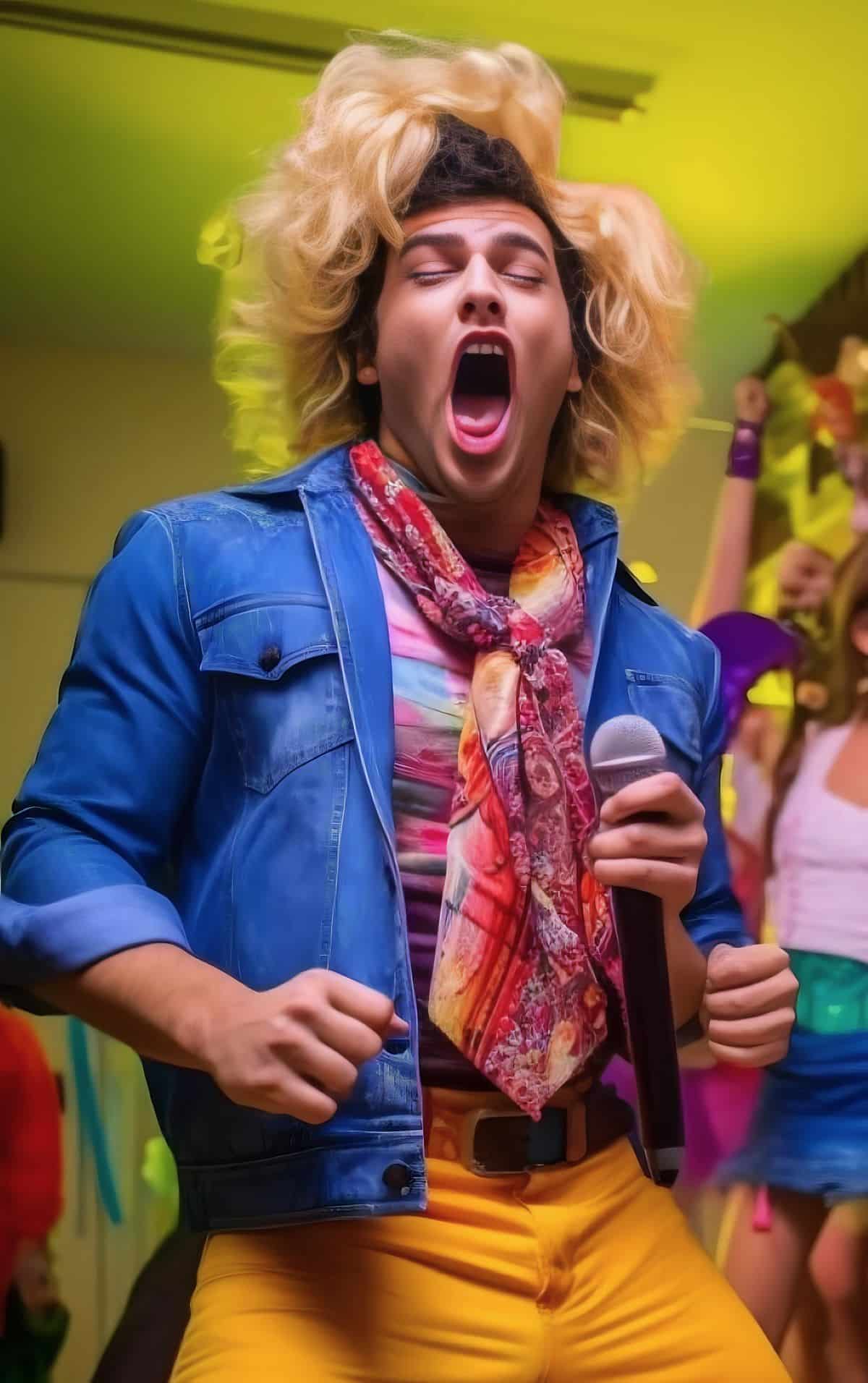 You could also hold a Dolly Parton karaoke contest, letting your guests perform their favorite Dolly hits. Lastly, a "Best Dolly Look-Alike" contest encourages guests to go all out with their outfits.
Food & Drinks
For a true Southern experience, serve classic comfort food like fried chicken, cornbread, and collard greens. For dessert, consider a Dolly Parton-themed cake or sweet treats like pecan pie.
For drinks, stick to classic southern choices like sweet tea, lemonade, and for the adults, whiskey-based cocktails.
Costumes
The party will be extra fun if you ask all of your guests to come dressed up as Dolly Parton--both men and women! 🙂
Party Favors
Don't let your guests leave without a little piece of this fabulous party. You could give out CDs with Dolly's hits or mini bottles of whiskey.
Or, consider more glamorous items like rhinestone-studded keychains or mini cowboy boots.
In the spirit of Dolly, remember that this party should be about having a good time, sharing laughs, and celebrating the joy of life and music. With a Dolly Parton-themed party, you're sure to create a memorable and entertaining event that will have guests talking for weeks to come.