There's something undeniably refreshing about a fruity cocktail, and our Lucy Blue Eyes Blueberry Cocktail is no exception. This delicious and visually striking drink combines the sweetness of fresh blueberries with the tangy kick of lemon and the subtle sophistication of vodka.
Whether you're hosting a summer get-together or just unwinding after a long day, the Lucy Blue Eyes will be a delightful addition to your cocktail repertoire.
Ingredients
To make the Lucy Blue Eyes Blueberry Cocktail, you will need:
1.5 ounces of vodka
1 ounce of blueberry simple syrup (see below for recipe)
0.5 ounce of fresh lemon juice
Soda water to top
Ice
Fresh blueberries and a lemon wheel for garnish
For the blueberry simple syrup:
1 cup of fresh blueberries
1 cup of sugar
1 cup of water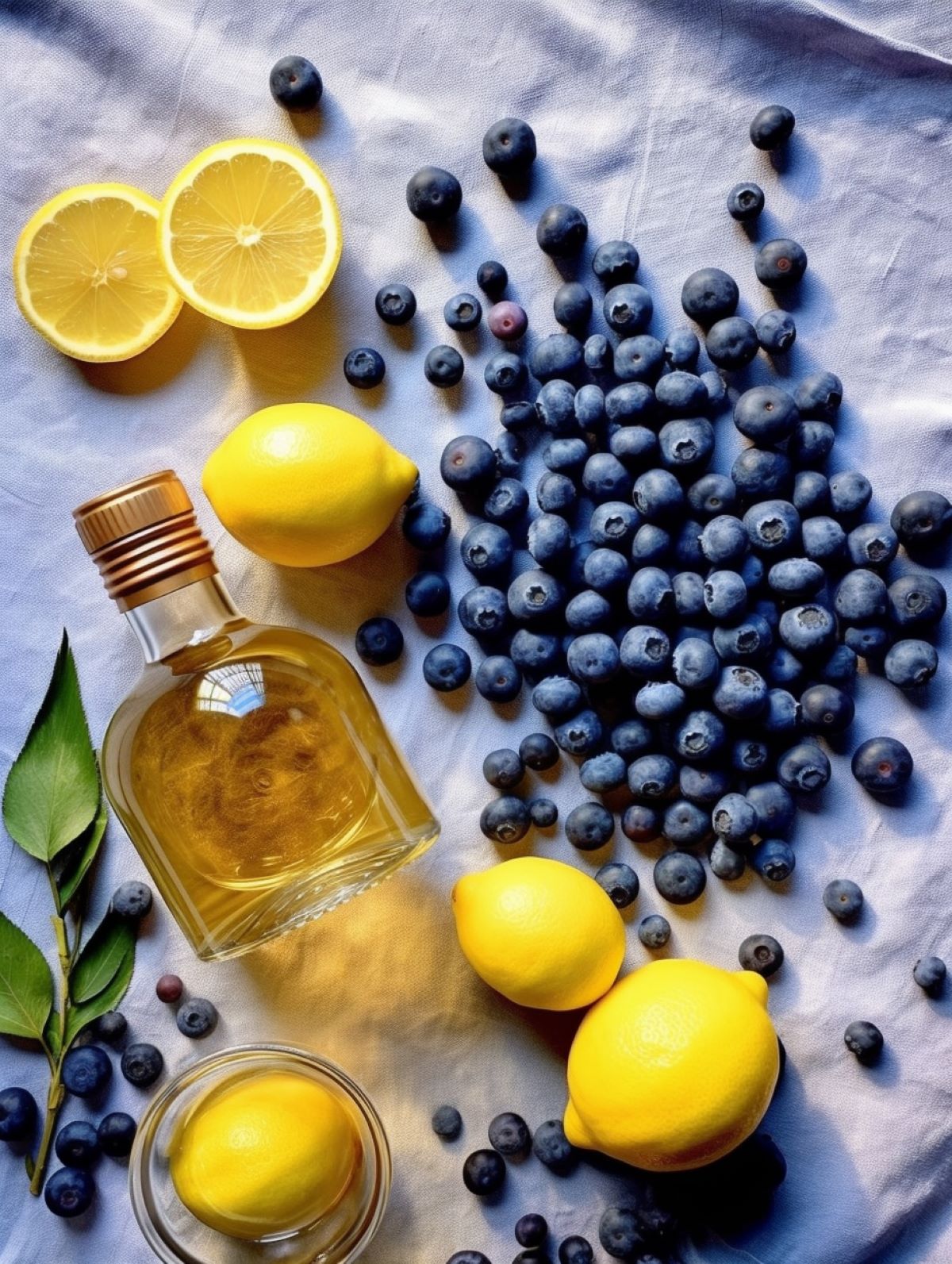 Instructions
Here's how you create this refreshing cocktail:
First, you'll need to make the blueberry simple syrup. Combine the blueberries, sugar, and water in a saucepan over medium heat. Simmer until the sugar is fully dissolved and the blueberries have burst and released their color. Allow the mixture to cool, then strain it, discarding the solids.
Now, onto the cocktail. Fill a glass with ice to keep it chilled as you mix the drink.
In a cocktail shaker, combine the vodka, blueberry simple syrup, and fresh lemon juice.
Add ice to the shaker, secure the lid, and shake for about 15 seconds. This helps the ingredients to fully integrate and chill.
Remove the ice from your now chilled glass.
Strain the cocktail mixture into the glass.
Top the drink with soda water, adding as much as you prefer.
Stir gently to combine.
For the finishing touch, garnish with a few fresh blueberries and a wheel of lemon.
Pairing Suggestions
The Lucy Blue Eyes pairs wonderfully with light, summery dishes like salads or grilled chicken. For a themed event, consider serving blueberry-based desserts to echo the cocktail's fruity flavor.
Twists and Variations
The "Lucy Blue Eyes" recipe provided is similar to a classic Collins or a Fizz cocktail with a blueberry twist. A Collins or Fizz typically contains a base spirit (like gin, vodka, or whiskey), lemon or lime juice, sugar or simple syrup, and is topped with soda water.
Feel free to experiment! You might substitute the vodka with gin for a more botanical flavor, or use a flavored vodka, like lemon, to add an extra layer of complexity. Adding a sprig of mint can also bring a refreshing twist.
Sip and Enjoy
As always, the enjoyment of a cocktail is best when done responsibly. Savor the flavors and enjoy the experience of the Lucy Blue Eyes Blueberry Cocktail. Here's to great drinks and even better memories! Cheers!