Picture this: a table adorned with delicate china, an array of delectable pastries, and the aromatic scent of fine teas brewing. Doesn't a High Tea Party for adults sound enticing?
Rooted in elegance and sophistication, a high tea party brings a vintage touch to modern times. Let's dive into the specifics of hosting a high tea gathering that's as graceful as it is delightful.
Invitations
Your high tea party begins with the perfect invitation. Opt for elegant and classic designs incorporating elements like teapots, tea leaves, or fine china patterns. Consider using a script font to give the invitations a traditional, sophisticated look.
You can add a fun twist by suggesting a dress code; semi-formal or garden party attire adds a delightful touch to your high tea party.
Decorations
Creating the right atmosphere for your high tea party is essential. Start with selecting pastel-colored tablecloths and charming doilies for your tables. Centerpieces should be simple yet elegant.
Floral arrangements in teapots or crystal vases fit perfectly with the theme. For lighting, hang delicate paper lanterns or fairy lights. They'll cast a magical, warm glow as the afternoon turns into evening.
Games
Games provide entertainment and a chance for guests to mingle. Tea tasting is an engaging game to try. Blindfold your guests and ask them to guess different tea flavors. It's both challenging and fun.
Food & Drinks
The highlight of any high tea is, of course, the food and drinks. Prepare a diverse selection of teas. Traditional options like English Breakfast and Earl Grey are must-haves.
To accompany the tea, serve a range of tasty bites. Begin with savory finger sandwiches, stuffed with fillings like cucumber, smoked salmon, or egg salad.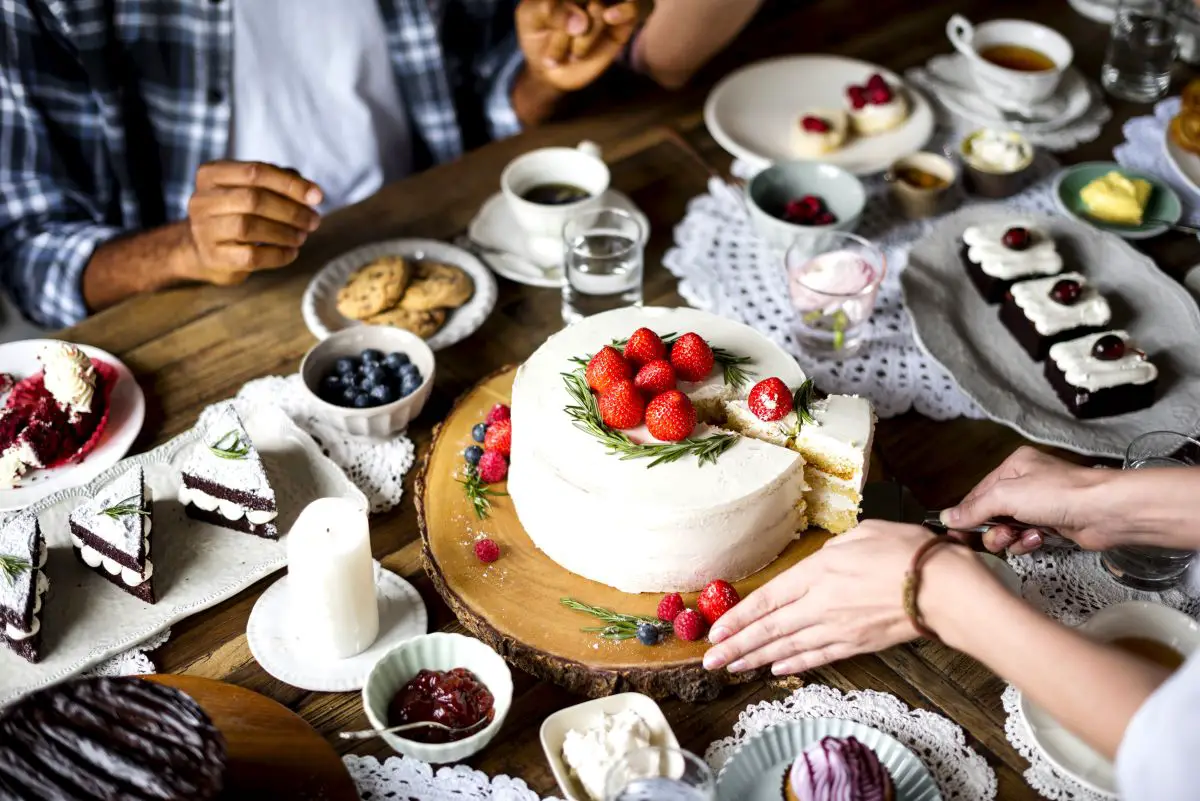 Next, freshly baked scones served with clotted cream and strawberry jam are a high tea staple.
And of course, no high tea is complete without sweet treats. Macarons, cupcakes, and cookies provide a delightful ending to your food spread. Make sure you have a selection of sugar and dairy alternatives on hand, catering to all your guests' preferences.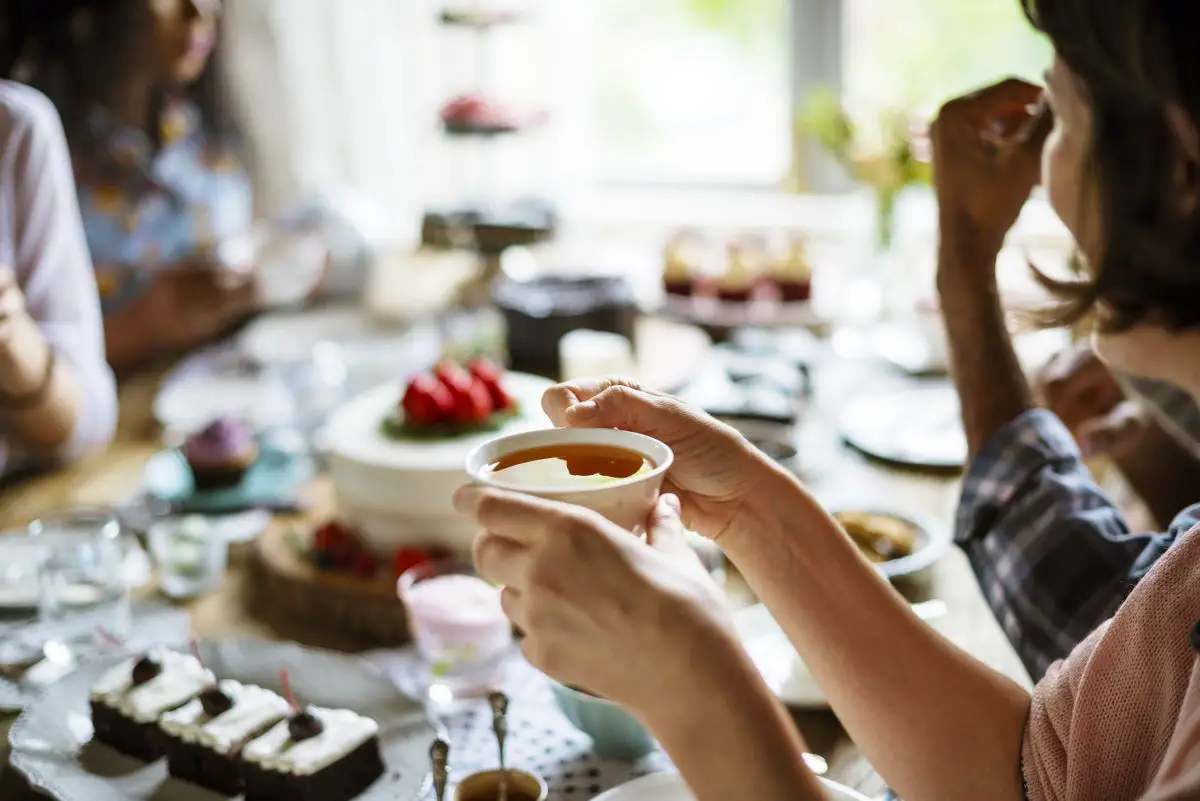 Music and More
To keep the elegant ambiance, consider playing some classical or instrumental tracks. These provide a relaxed, sophisticated background without distracting from the conversation.
As the tea party concludes, leave your guests with a small token of appreciation. Mini tea samplers or scone mixes are lovely parting gifts, giving them a delicious reminder of the wonderful high tea experience.
A high tea party for adults could be the perfect event for your next celebration.